In an effort to replace lost functionality, I recently upgraded the AV Receiver to a network capable Denon AVR-2112CI. The full documentation is here, so I'll spare those details. Going from a receiver with no HDMI inputs to one with several was a major bonus. Plus it is network-capable, which makes it that much better.
After 2 firmware updates, everything is working great. The Pandora Radio app, internet radio, and DLNA music are great – all of this can be controlled via a web browser or even an iPhone\Android app. Here's the web interface: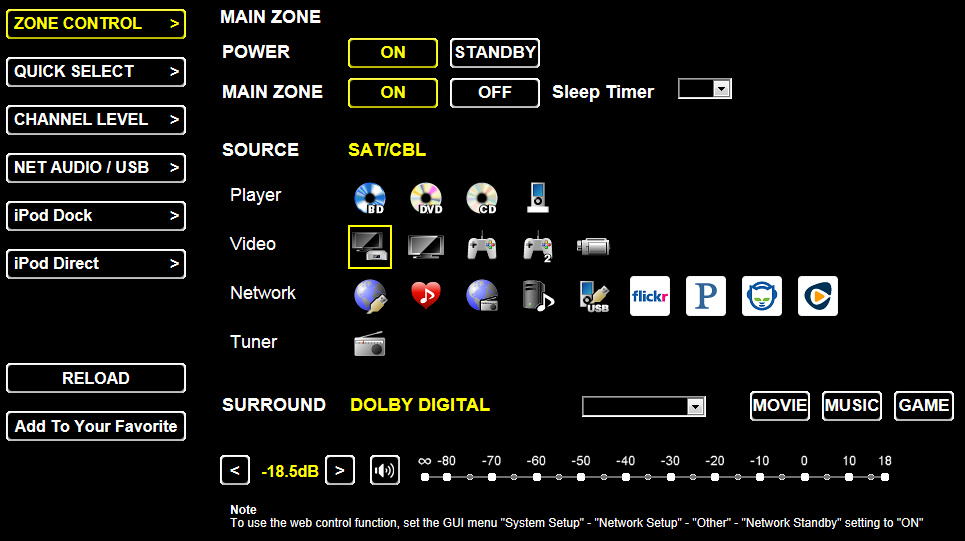 It may look simple, but it works great – can you say Zone2 control from your SmartPhone while out on the porch?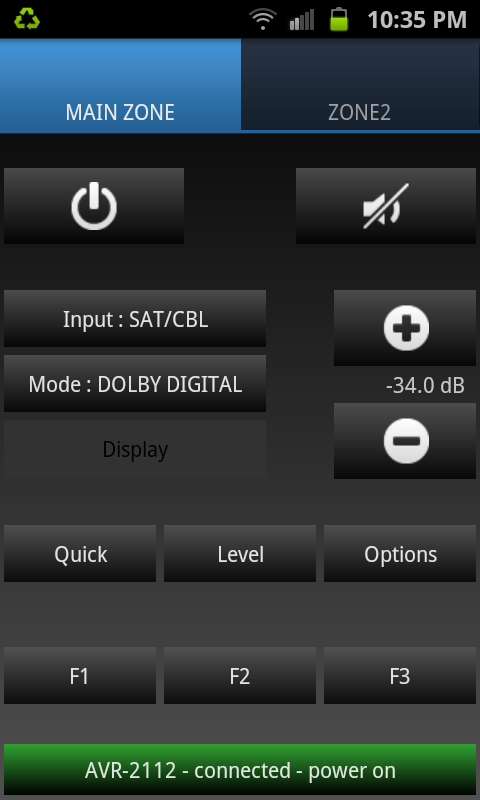 The DLNA server also supports 'Play to' so you can start a stream from a Windows 7 PC with streaming turned on or push media from a DLNA capable SmartPhone (Android). It is also 100% compatible with iPod\iPhone\iPad via the front USB ports. It just works.