I did not think I would be coming down this road again…but after hearing some great things about the HDHomeRun prime and sharing cable card tuners over the network – there I was at the Verizon store picking up an M-Card. I picked up the HDHR3-CC when I heard that you could share 3 tuners accross any devices on your network…the HD channels even worked over wifi…the tuner itself stays powered on while the PCs can power on and off at will – I saw it on sale and ordered.
The setup could not be easier:
Install M-Card
Plug in network and coax
Power on
Install software
Run digital cable advisor, activate M-Card
Watch TV
The software is compact and effective – it installs in a snap. It found the HDHomeRun immediately – and even did a firmware update on the fly. Within the app, you have access to signal strength, chanel info, and the web interface.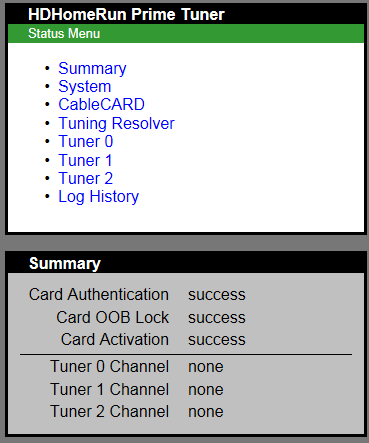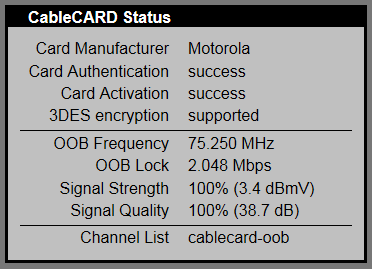 This is where FiOS has the edge over any other provider – 100% signal strength. The fiber termination point is no more than 25ft of coax away from this device…I needed to install an amplifier\filter on my Comcast equipment to deal with a signal problem. Also, did I mention that Cable Card activation (pairing) was done by me over the internet?! I received an activation code and entered the device ID and data ID at their activation website: http://www.verizon.com/fiostv/selfinstall/