Well, scammers have moved "up" in the world…first they were scamming by phone…now, they're using SMS\Text messages to try to get you to browse to some fake, malicious website. Here's the text I received from 321-332-5220 this morning: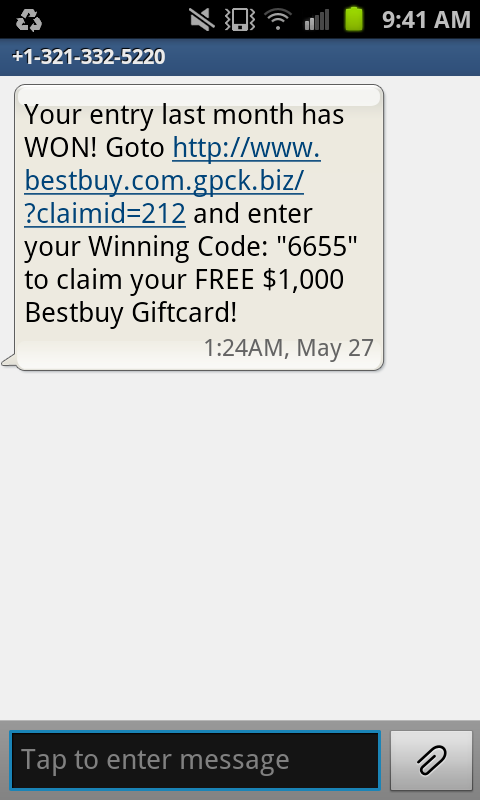 Wow! My reward from BestBuy.com[.gpck.biz]! Rule number one about any email\text\anything: DON'T CLICK THE LINK. Rule #2: Don't click the link. EVER.
A quick whois shows nothing useful:
Registrant Address1: Attn: gpck.biz
Registrant Address2: Aptds. 0850-00056
Registrant City: Panama
Registrant Postal Code: Zona 15
Registrant Country: Panama
Registrant Country Code: PA
If anyone is curious what this website looks like, here you go: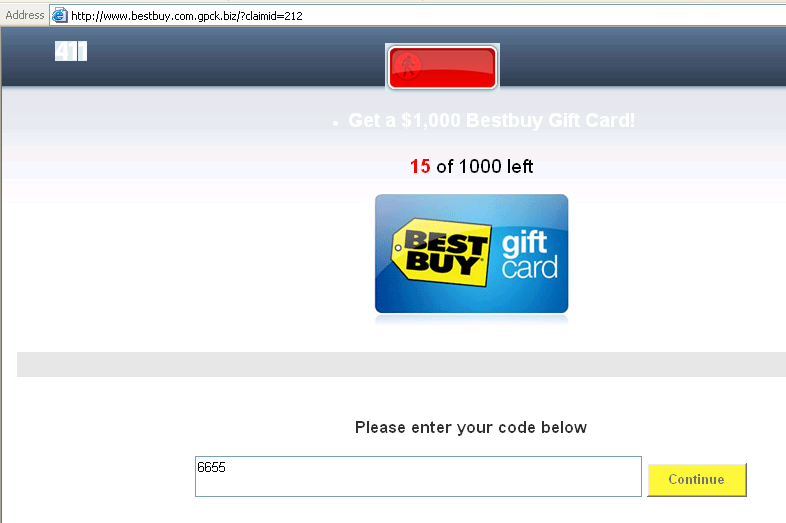 And by pressing continue, you are sent here: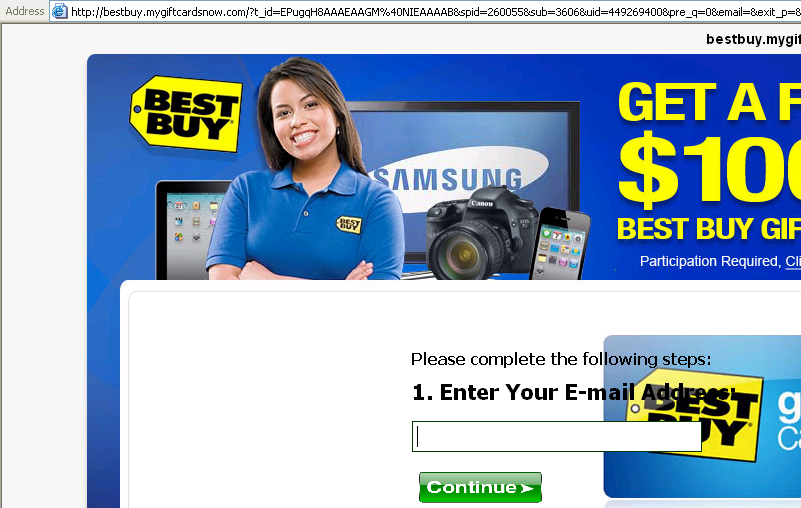 Then here: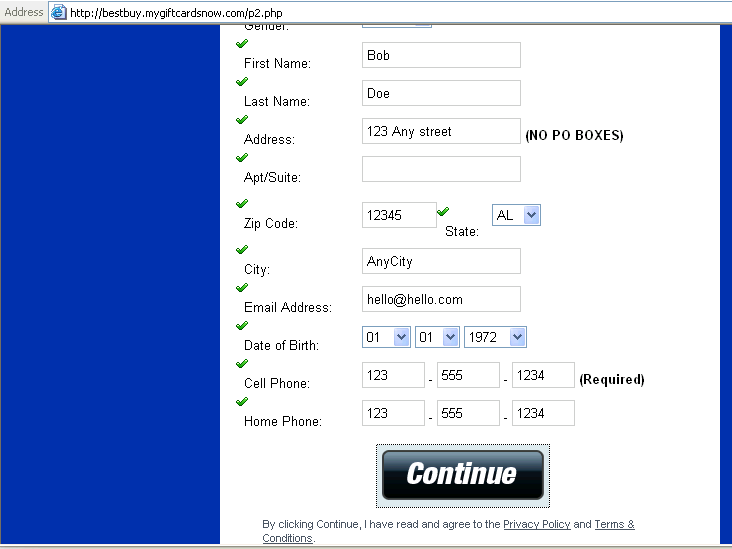 …And then here: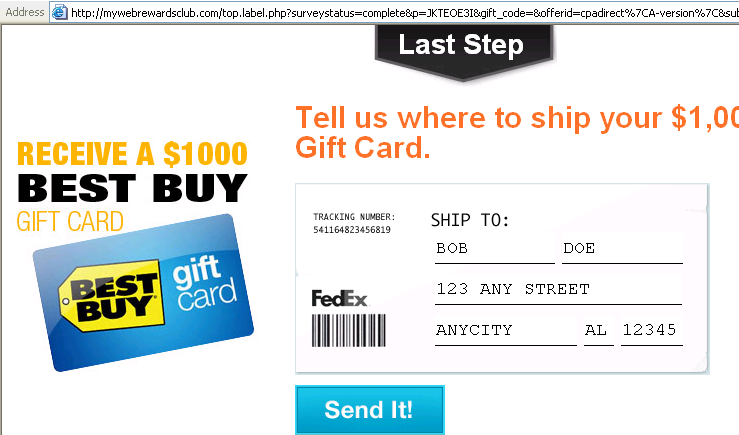 …..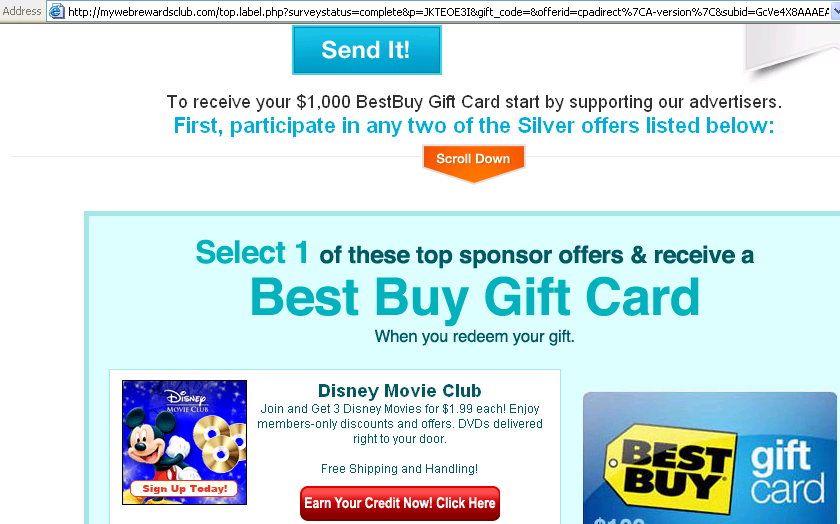 So in all reality, you will NEVER receive a Best Buy gift card, you will probably get some malware on your system, and in the end…you will just be angry.