New from Insteon – Micro Modules! At just under 2″ x 2″ x .7″ – they will pretty much fit anywhere!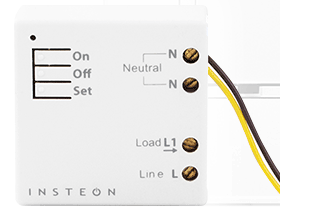 These could very easily fit behind any switch in a box, or pretty much anywhere.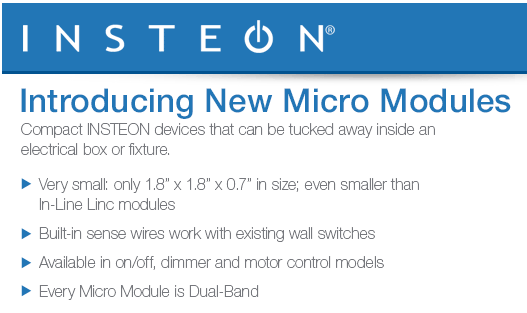 Last line is the best part: Every Micro Module is Dual-Band! This is game changing! Plus the sense wires for existing switches…can't wait to get a hold of a few of these.
More info is available HERE at SmartHome