I recently storage-VMotion'd all of the lab home lab VMs over to FreeNAS based storage. It is an NFS share based on 4 10K 146G spindles configured for RAIDZ – deduplication is turned off, instead opting for lzjb compression. The physical specs of the FreeNAS host are the same as in this post.
Keep in mind that there are several other VMs banging away at these 4 disks. That said, 75% write\25% read (75% random) is considerably lower for this configuration. Again – this is not the final configuration – no SSDs for ZIL, RAIDZ (RAID5) instead of a mirror (RAID1), and more RAM.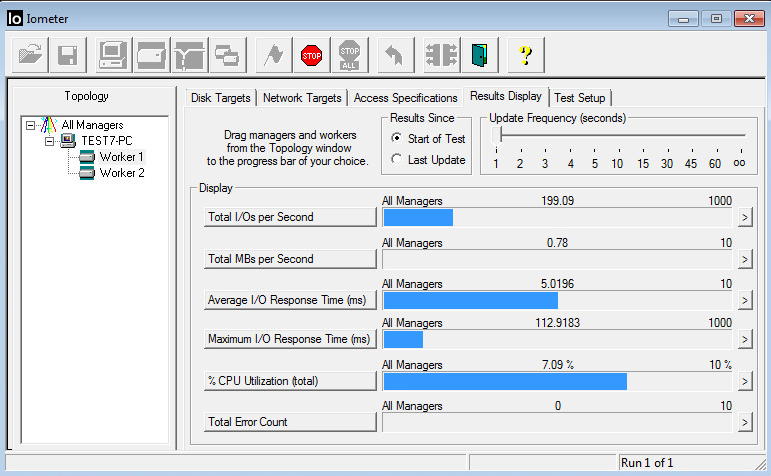 200 IOPS isn't terrible, but it's not great. It's plenty for my home lab (for now).
Just to compare and show that the L1ARC (RAM) cache is doing its job, I configured a 100% read specification (75% random).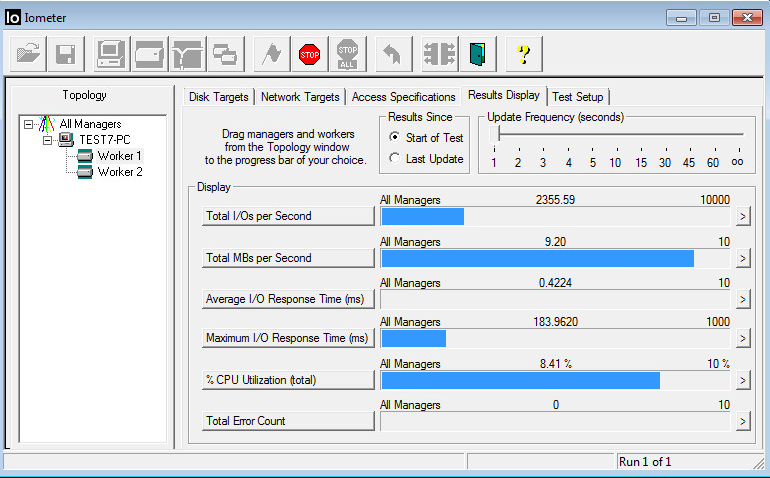 2355 read IOPS is pretty good for these disks – but you can clearly see that it is pretty much all coming out of the RAM cache:
[root@filer] /usr/local/www/freenasUI/tools# ./arcstat.py -f read,hits,miss,hit%,arcsz 1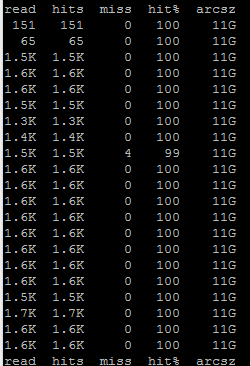 More testing to continue…