After the success of the previous Insteon test as noted here, I decided I would try installing a device into a heavily used area – the kitchen. We did not have any under-cabinet lighting, and 6 large overhead flood lights were just overkill…so I bought some small fluorescent lights and two OutletLinc Relays and figured that I had the perfect location for a SwitchLinc.
So I bought a SwitchLinc 2487S to control a light above the sink and the two under-cabinet lights (plus 2 other modules assuming it works). I installed it and linked the 2 modules and everything worked fine…then I noticed a ridiculous buzzing sound coming from the switch. It's very heavily documented here: http://www.smarthome.com/forum/topic.asp?TOPIC_ID=10296 …I should have heeded the warnings.
So I exchanged the first "faulty one" for a new one…waited for it to arrive and installed the new 2487S one night so as not to disturb the family. But to my dismay, the same buzzing noise was audible from across the room!! This was not acceptable, and it was immediately ripped out of the wall.
Further reading indicated that the dimming version of the 6-button KeypadLinc did not have these issues – and I promptly called in yet another return\exchange except this time I did NOT want another 2487S – I wanted to exchange for the dimming 2486DWH. It should be noted that this second tech insisted that the buzzing is the "expected behavior" but that the exchange would still be honored.
While I didn't really need dimming for the primary load, I figured it couldn't hurt. In the end, the wife was "happy" with the dimming capability of the light above the sink. AND the fact that it does not buzz at all is a HUGE improvement. While it was painful to return\exchange the first 2 2487S KeypadLincs – the dimming version works perfect and we now have great under cabinet lights.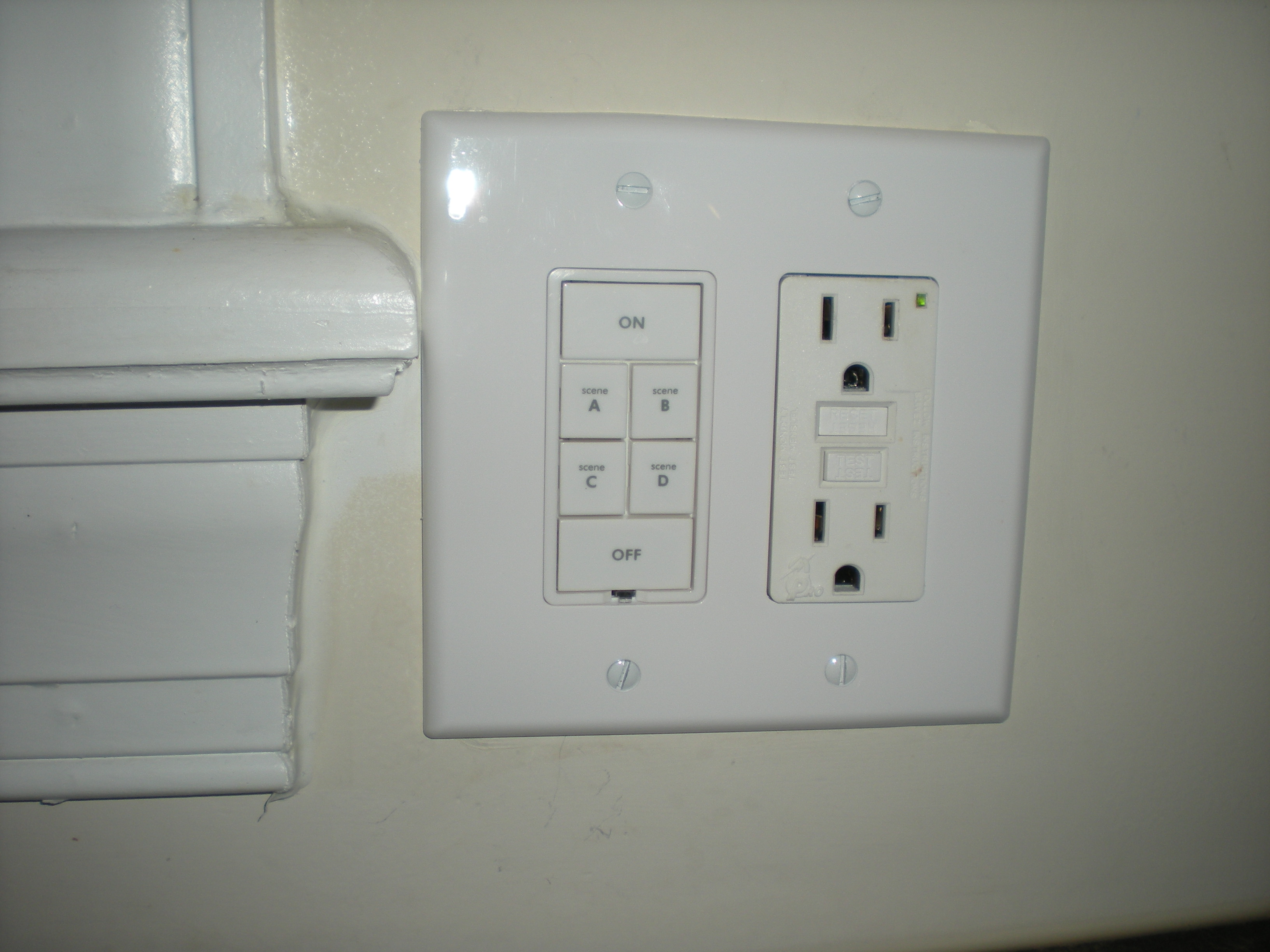 Also of note – if you press and hold the 'Scene A' and 'Scene D' buttons, the dim backlighting LEDs will turn off leaving only the main load On\Off LEDs.