The StarTech HSB430SATBK is a great drive cage – it fits into 3 5.25″ external bays and gives you 3 3.5″ SATA hot-swap HDD bays. Unfortunately, fans going bad is not uncommon. Here's a quick how to if you ever need to replace the fans on the StarTech 4 bay HDD cage.
First remove all the screws from the back plate – don't remove the screws from the fans – they are screwed into the plate.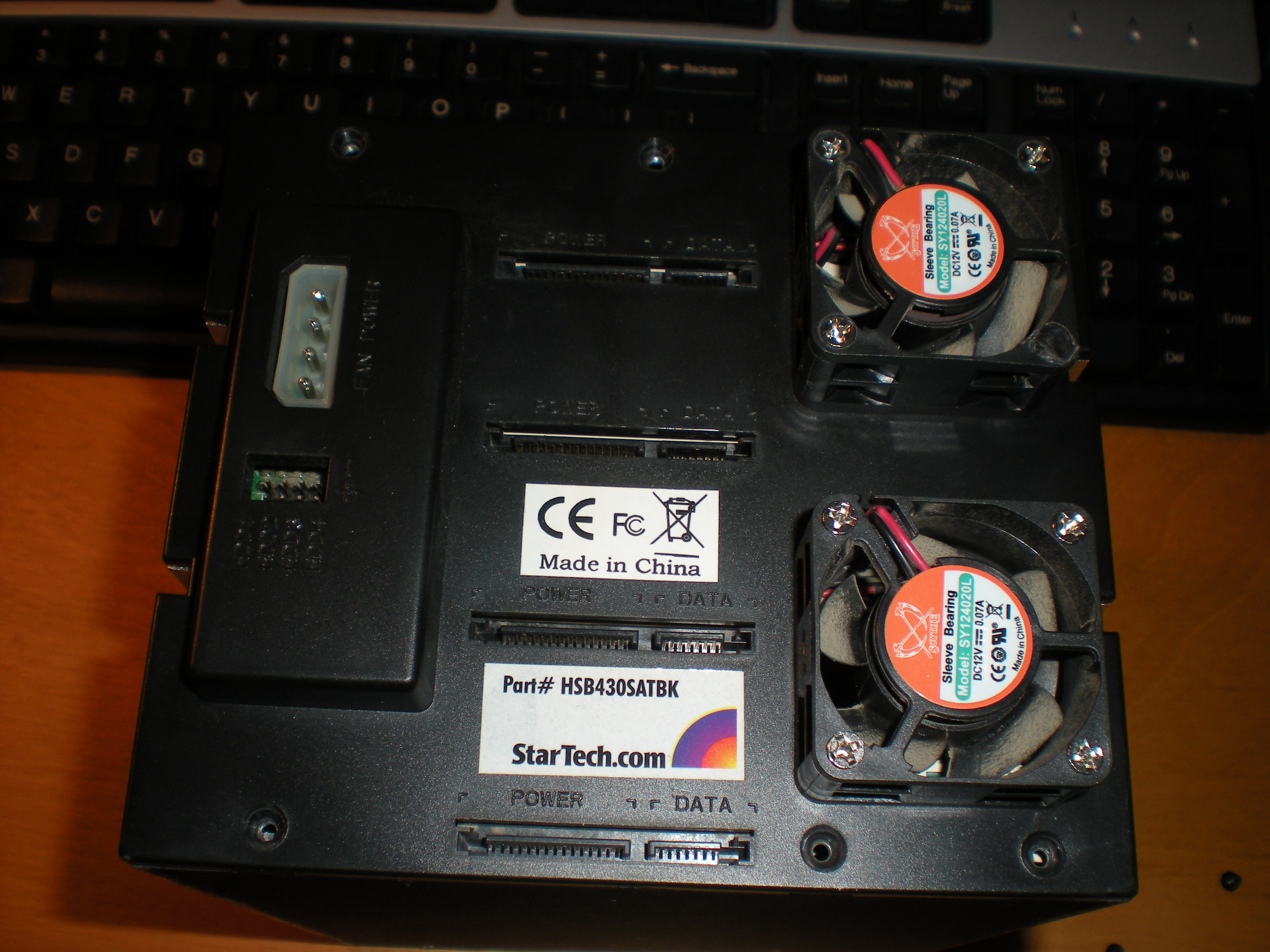 On the bottom of the plate, you'll find the control board for the fans and the LEDs – it is held in by 4 screws – remove them: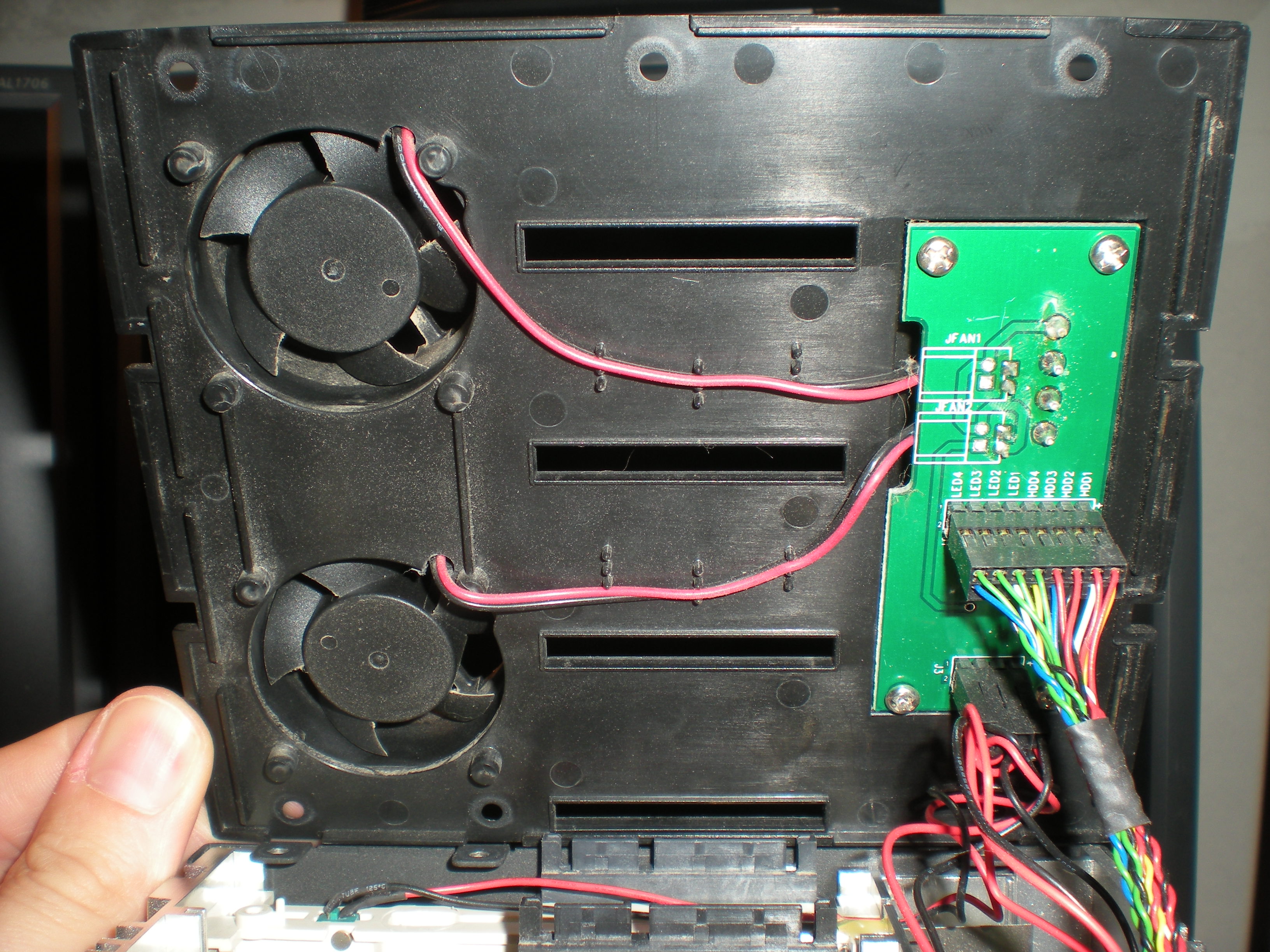 Lastly, you'll see the 2-pin fan connectors on the back side of the controller board. Simply unplug them, unscrew the fans and replace.