SiliconDust continues to give service providers the metaphorical middle finger – with a single device, the HDHomeRun Prime, you can:
Watch live TV with Windows Media Center PC
Turn your Windows Media Center PC into a DVR
Extend the above PC to your XBOX and watch Live TV on it
Do all of the above on 3 devices simultaneously
Or record 3 shows at once
And now, with the introduction of Project:Connect and DLNA certification you can also:
Watch live TV streams on nearly any DLNA player – TVs, PS3, etc
Watch live TV on any Windows 7,8 based PC (without Media Center)
Watch live TV on your mobile device
So why on earth would you want or need any cable boxes?? Here's the forum page for more info: http://www.silicondust.com/forum2/viewforum.php?f=47
All you need to do is update your HDHomeRun Prime firmware to version 20130328 – it can be downloaded here. Once the device is updated, open the config UI, select the device, and go to 'Channel Lineup'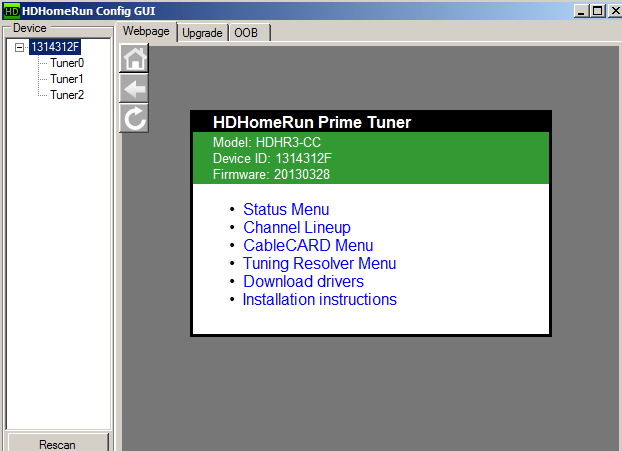 Next you will need to do a channel scan – this will likely need to only be done once….and any time your service provider changes the VCT. Once the channels are scanned, they will show below the menu: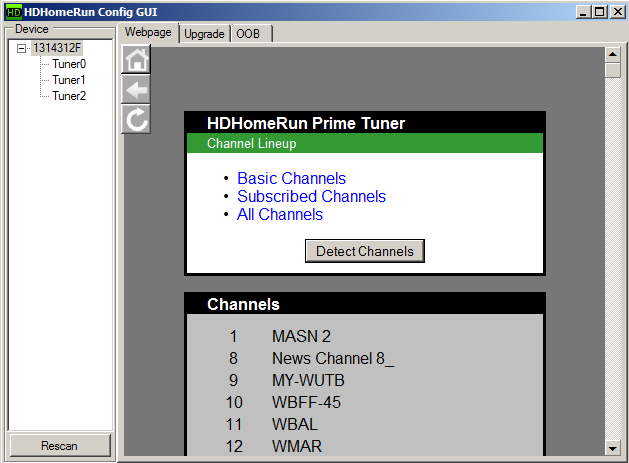 That's it really. It should now show up as a DLNA device – you can see it in Windows Media Player under 'Other Libraries' (The HDHomeRun Live DMS is how it will show up for all DLNA clients):
*Note: I have had difficulty using native WMP to play the streams – it sits on 'buffering…' a lot and only plays every once in a while. This has been documented here: http://www.silicondust.com/forum2/viewtopic.php?f=57&t=14259 and appears to be an issue with WMP and rendering 'sender-paced streams'. Either way – VLC works fine (View – Playlist – Local Network – Universal Plug'n'Play).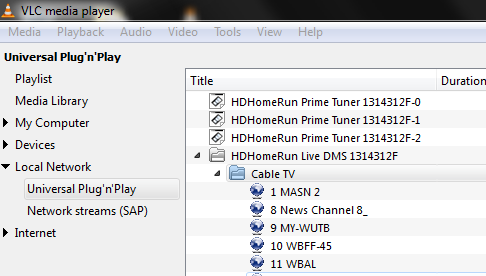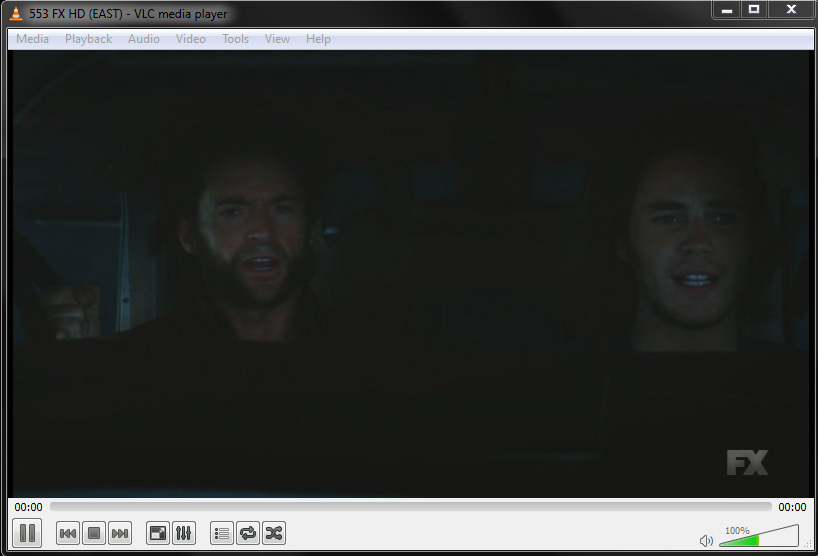 I also tested this successfully with our almost 4 year old Samsung 55″ LCD. The only problem with this is that there is no real way to effectively get an EPG and changing channels is not the fastest thing in the world.